AUDEMARS PIGUET -
Beyond Watching Tokyo
The Beyond Watching exhibition in Tokyo: a glimpse into the brand's roots in the Swiss Jura by Mazarine New York.
Visitors were invited to visualize the complexity of time through the prism of contemporary art and design. More than 150 watches from the brand's heritage collection were on display. The event also showcased works of art reflecting the brand's long-standing collaborations with artists as well as the meticulous and experimental nature of the profession.
Mazarine NYC worked alongside designer Mathieu Lehanneur to create an exhibition showcasing 144 years of manufacturing
and works by Ryoji Ikeda, Alexandre Joly
and Dan Holdsworth.
AUDEMARS PIGUET -
Collectors Lounge Art Basel
Audemars Piguet presented its innovative concepts in its Collectors Lounge at Art Basel Hong Kong, Bâle and Miami Beach by Mazarine New York.
The brand challenged artists and designers to create artwork and physical spaces that express Audemars Piguet's cultural and geographical origins. Each piece offers a fresh interpretation of the Swiss Jura mountains and reflects on the brand's history, its commitment to creativity, innovation and independence.
Artist and designer Fernando Mastrangelo envisioned the lounge as a way to reintroduce visitors to the Vallée de Joux.
"Des Corps Libres – Une jeune scène française", Reiffers Art's first exhibition of its group-wide initiatives.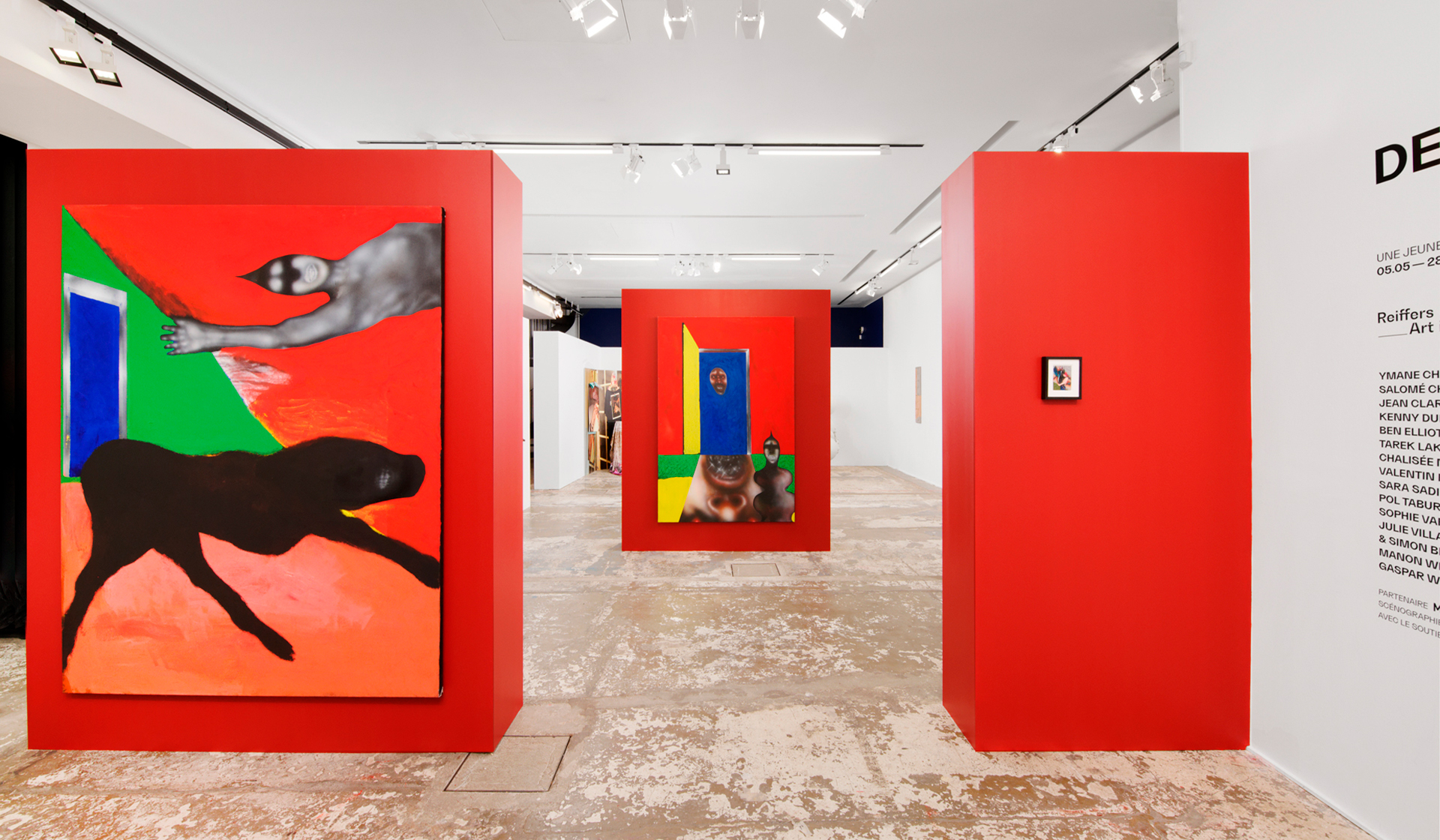 This exhibition invites us to explore the body's possibilities ౼ singular or universal; evanescent, fantastical or digital; anchored in our current world, science fiction or utopian. From the body-object to the body-subject, from the figurative body to the imprint of a body, from a dream body to a digital avatar body, it is not just a question of freely and opening describing the body, but also of creating the possibility of looking at it in a new way, with total freedom.
The exhibition brings together an entire generation of young talent from the French scene: Ymane Chabi-Gara, Salomé Chatriot, Jean Claracq, Kenny Dunkan, Ben Elliot, Tarek Lakhrissi, Chalisée Naamani, Valentin Ranger, Sara Sadik, Pol Taburet, Sophie Varin, Julie Villard & Simon Brossard, Manon Wertenbroek and Gaspar Willmann.
Curated by Reiffers Art Initiatives committee member Thibaut Wychowanok, the exhibition's body of work questions the representation and fluctuating materiality of the body and celebrates its diversity, struggles and contemporary emancipation.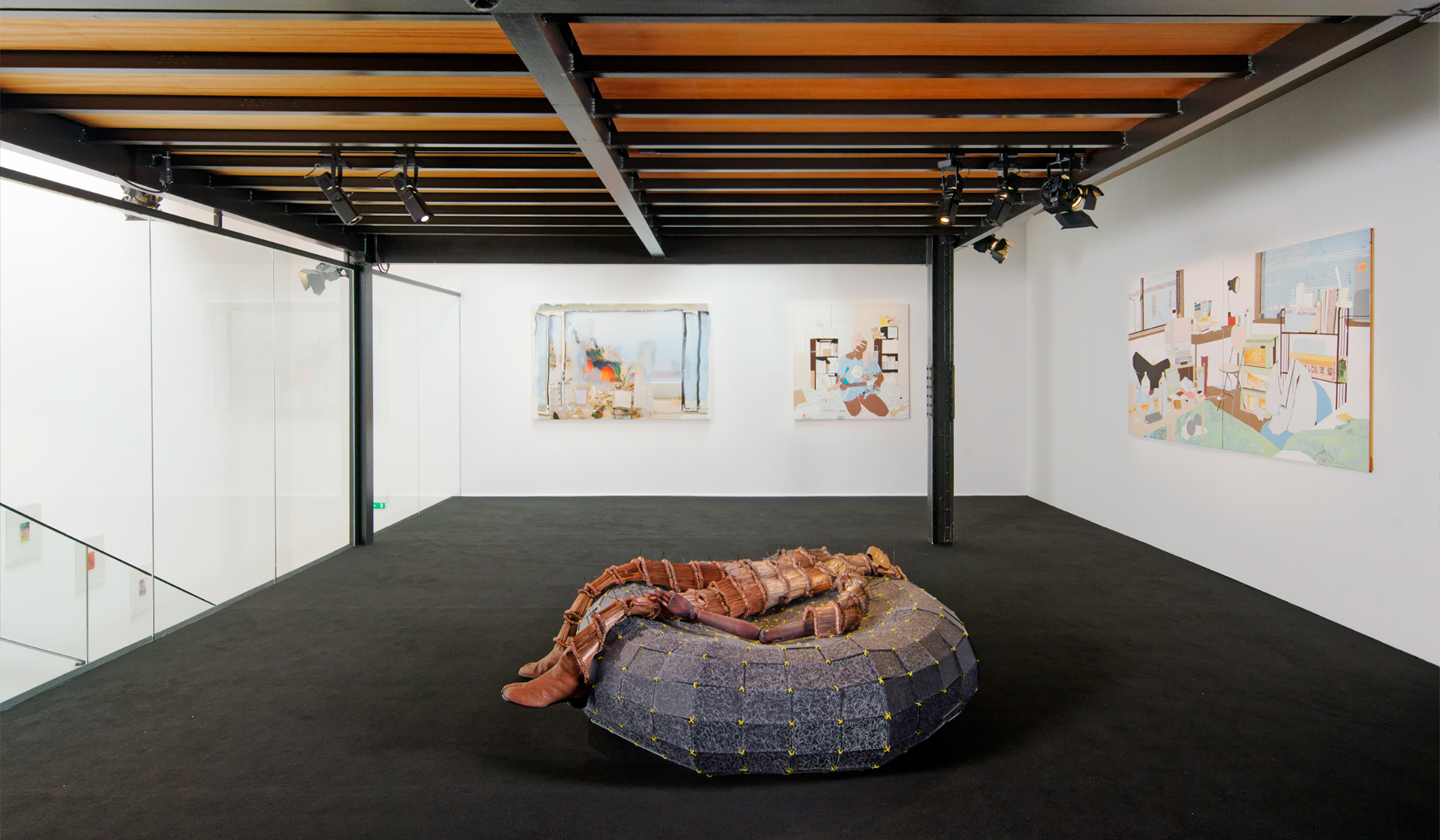 We produced an art book for the exhibition, containing a series of texts that give context to the work of 15 French artists from the new contemporary scene. It also features a set of illustrations including images from the exhibition and details on each piece. It is not only a complete visual summary of Reiffers Art Initiatives' first collective exhibition but also an invitation to explore the body's possibilities.
Reiffers Art Initiatives est un fonds de dotation à vocation philanthropique pour le soutien à la jeune création contemporaine et la diversité culturelle.
Reiffers Art Initiatives a pour mission de soutenir la nouvelle scène artistique française et lui offrir une visibilité internationale à travers le financement et la mise en lumière de 30 figures émergentes chaque année, qui influenceront l'art contemporain de demain.
Numéro Man 43 of spring-summer 2022
The rise of AMI by Alexandre Mattiussi, French fashion label who celebrated its 10th birthday in 2021 ; the new menswear fashion vanguard, from Ludovic de Saint Sernin to Thebe Magugu and Charles Jeffrey ; Italian new pop phenomenon Mahmood, who will represent Italy with Blanco during the next Eurovision Song Contest.
Also, legendary French rapper MC Solaar ; a report on femminielli, third-gender community in Naples here photographed by Pieter Hugo ; Afro-American painter Kehinde Wiley, behind Barack Obama's official portrait who gave him international recognition ; and fashion shoots by Horst Diekgerdes, Jacob Sutton, Jean-Baptiste Mondino, Jackie Nickerson and Pierre-Ange Carlotti.