LA PROCHAINE FOIS, LE FEU
La deuxième exposition du programme de mentorat Reiffers Art Initiatives à l'occasion de Paris + par Art Basel.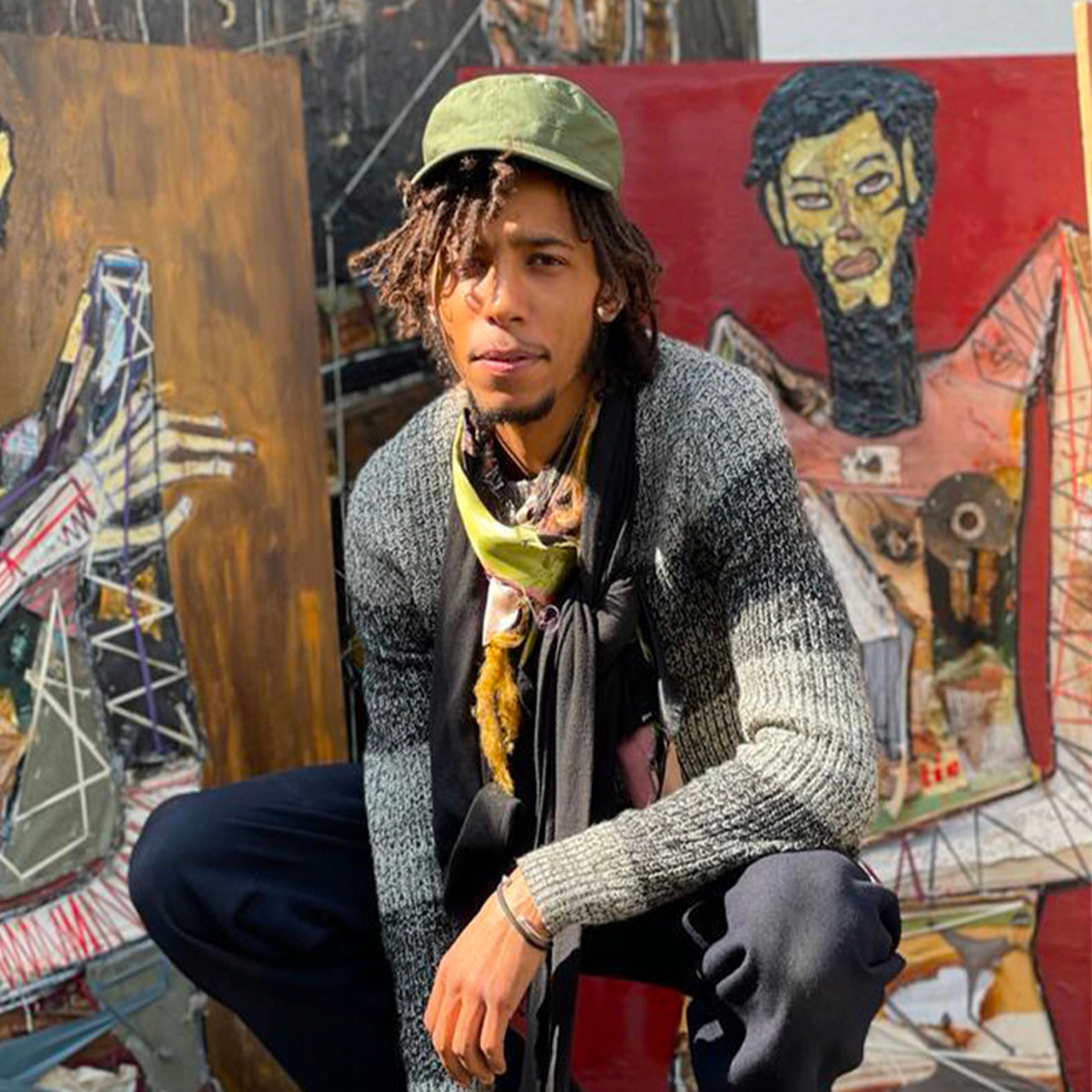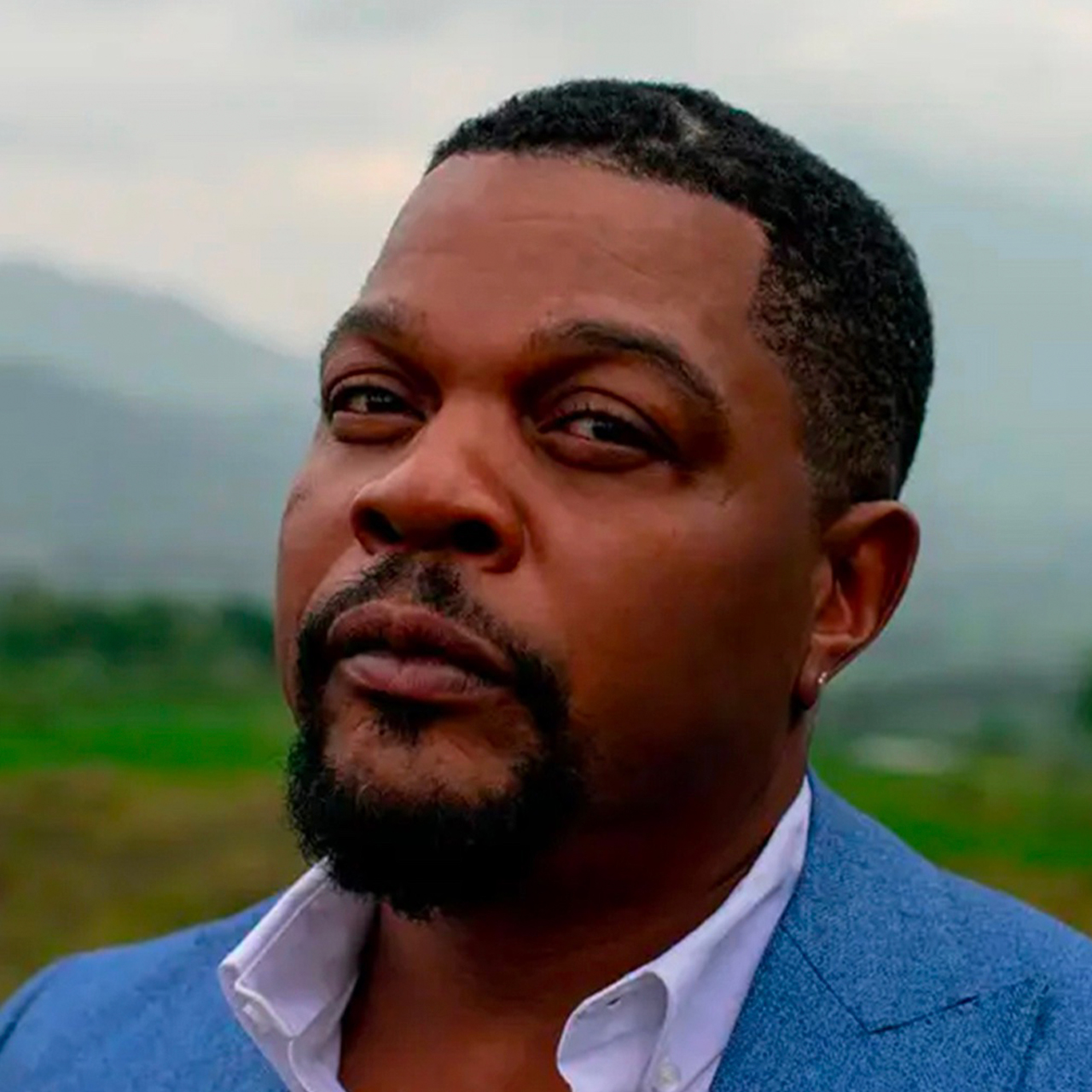 Reiffers Art Initiatives, an endowment fund for young, contemporary creation and cultural diversity, presented the inaugural exhibition of its mentorship program, "La prochaine fois, le feu" at the Studio des Acacias in October and November 2022. The exhibition featured the works of French-Senegalese artist Alexandre Diop, under the mentorship of world-renowned artist Kehinde Wiley.
As a graduate of the Academy of Fine Arts in Vienna under the tutelage of Daniel Richter, Alexandre Diop anchored his artistic approach in painting and sculpture, with a particular interest in the materiality of the elements used, most often found in his surrounding environment. The artist explores the theme of African identity, which follows in the footsteps of great artists including his mentor Kehinde Wiley. Diop's work has been showcased in exhibitions in Italy, Austria and the United States, and in several international collections as well.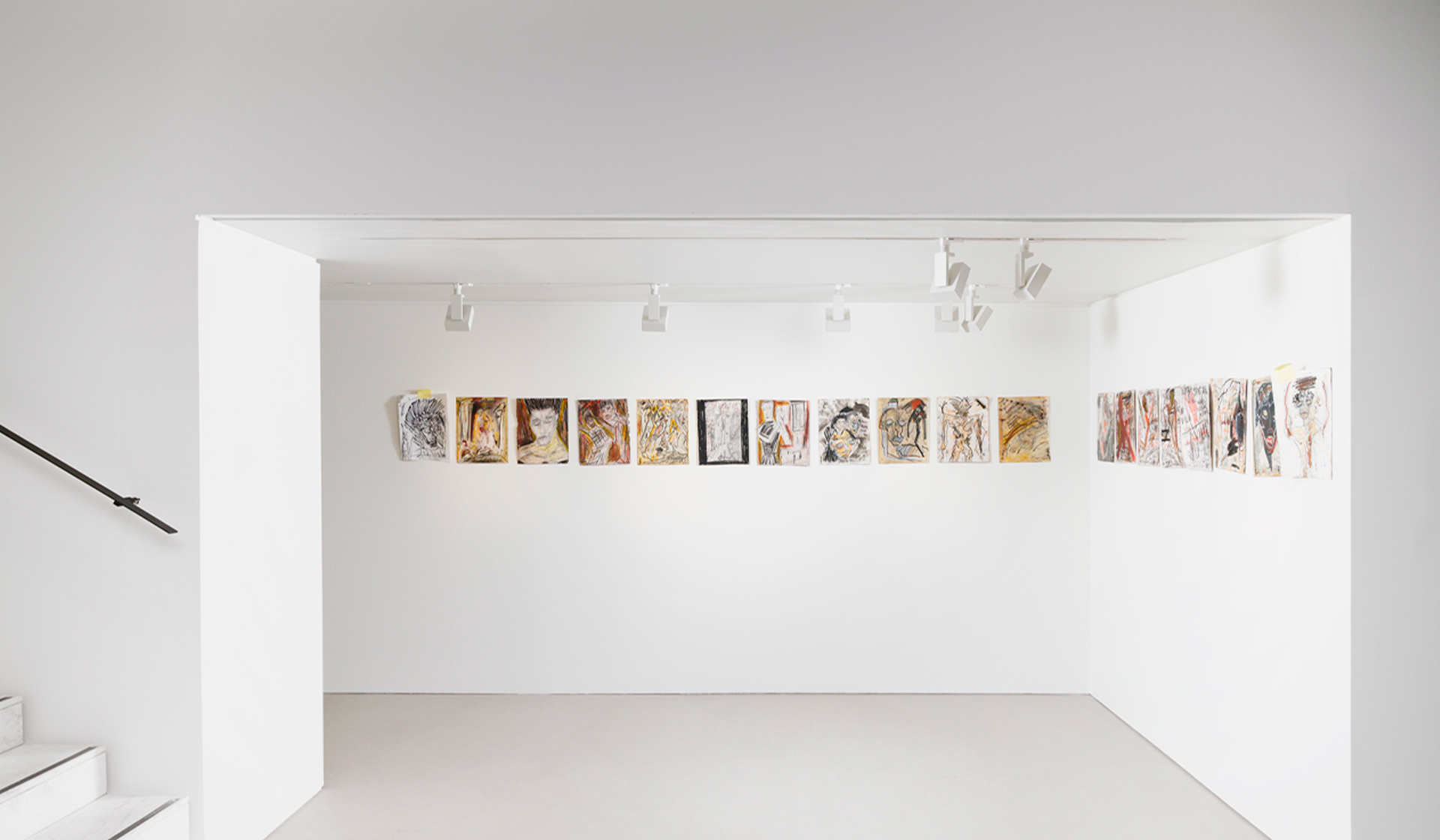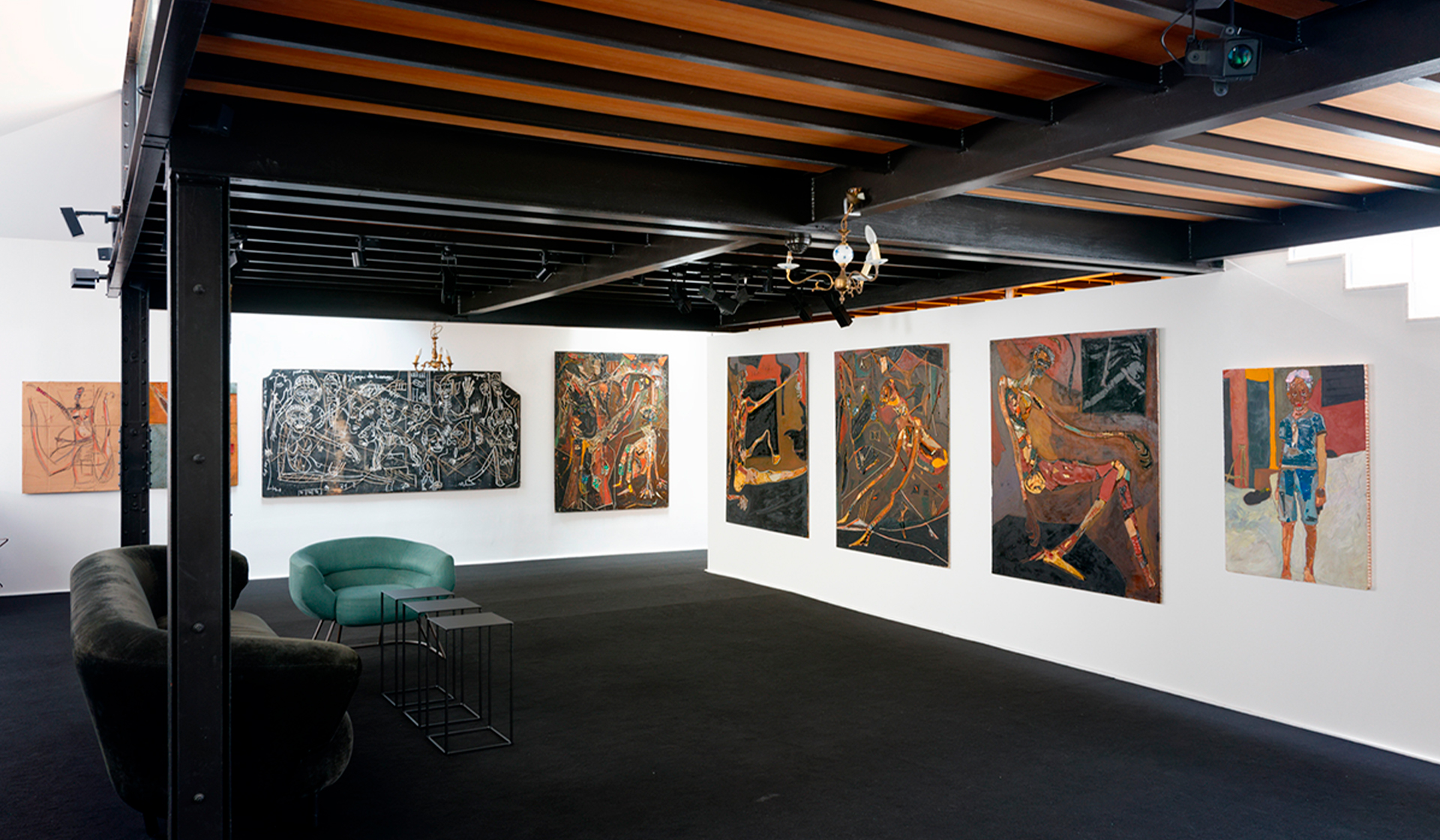 Reiffers Art Initiatives est un fonds de dotation à vocation philanthropique pour le soutien à la jeune création contemporaine et la diversité culturelle.
Reiffers Art Initiatives a pour mission de soutenir la nouvelle scène artistique française et lui offrir une visibilité internationale à travers le financement et la mise en lumière de 30 figures émergentes chaque année, qui influenceront l'art contemporain de demain.
AXA IM Alts - The Big Playground
The Big Playground, the opening party of Le 74 Champs-Elysées's new flagship designed by AXA IM Alts and Mazarine Events.
At its launch event, AXA IM Alts invited clients to discover a new, innovative, modular and contemporary commercial playground, sprawling across the 2500m² space. Aptly named, The Big Playground featured a fun and lively mix of basketball courts and skateboard ramps. The event drew major players from the luxury and retail sector, press and influencers to this new and exclusive location.
The event featured exclusive performances by L'Impératrice and Lewis OfMan, the trio formed by Breakbot, Irfane and Busy P and an Ehla & Urumi DJ set.
Composée de 25 experts, l'équipe Mazarine Events conçoit et produit des évènements de marque sur-mesure.
Aux côtés de notre communauté créative et artistique, nous imaginons des expériences mémorables qui intègrent dès leur conception la production de contenus et la résonance médiatique et sociale pendant et après l'évènement.
VACHERON CONSTANTIN -
Les Cabinotiers
Worldwide launch of Les Cabinotiers "La Musique du Temps" collection at Singapore's iconic Esplanade Opera House by Mazarine Events.
Vacheron Constantin continues the tradition of presenting its unique pieces and custom-made watches while treating customers to amazing experiences. This time around, we designed and organized a series of events over three days. Guests were pampered with concierge services and attended various activities centered around Singapore's music and cultural scene. They also had exclusive access to the collection showroom.
The experience came to a close with a gala event featuring a unique performance by virtuoso Rami Khalife, as well as an interactive light ballet.
150 VIC were invited to discover the new Haute Horlogerie collection at the heart of the opera while a starry dinner was set to music.
The launch garnered significant media coverage, with 50 international media outlets featuring these extraordinary pieces.
Men's Fall-Winter 2023 ready-to-wear fashion show in Paris by La Mode en Images.
La Mode en Images conçoit et produit des défilés de mode, des expositions de marque et des événements de grande envergure.
Depuis ses bureaux en Europe, aux États-Unis, au Middle East et en Asie, l'agence crée des évènements sur-mesure et immersifs dans le monde entier. La collaboration avec les autres expertises du groupe permet d'enrichir ces moments avec des expériences virtuelles dans le Web3 et des dispositifs NFT.