CARTIER - NEW BOND STREET
Design of the press kit for the reopening of historic London store by Mazarine Image.
After a nine-month renovation, the Cartier New Bond boutique reopened. The landmark building has been the jeweler's London temple since 1909. To strengthen its brand image, Cartier created a high-end print press kit, mixing the British spirit with the jeweler's own panache. Inside the book, we have put all our publishing expertise on display. The typography also combines modern and classic styles. 4,000 kits were printed and sent to journalists and the boutique's VIP clientele.
This unique print work won the Grand Prix Stratégies 2018 bronze in the publishing category.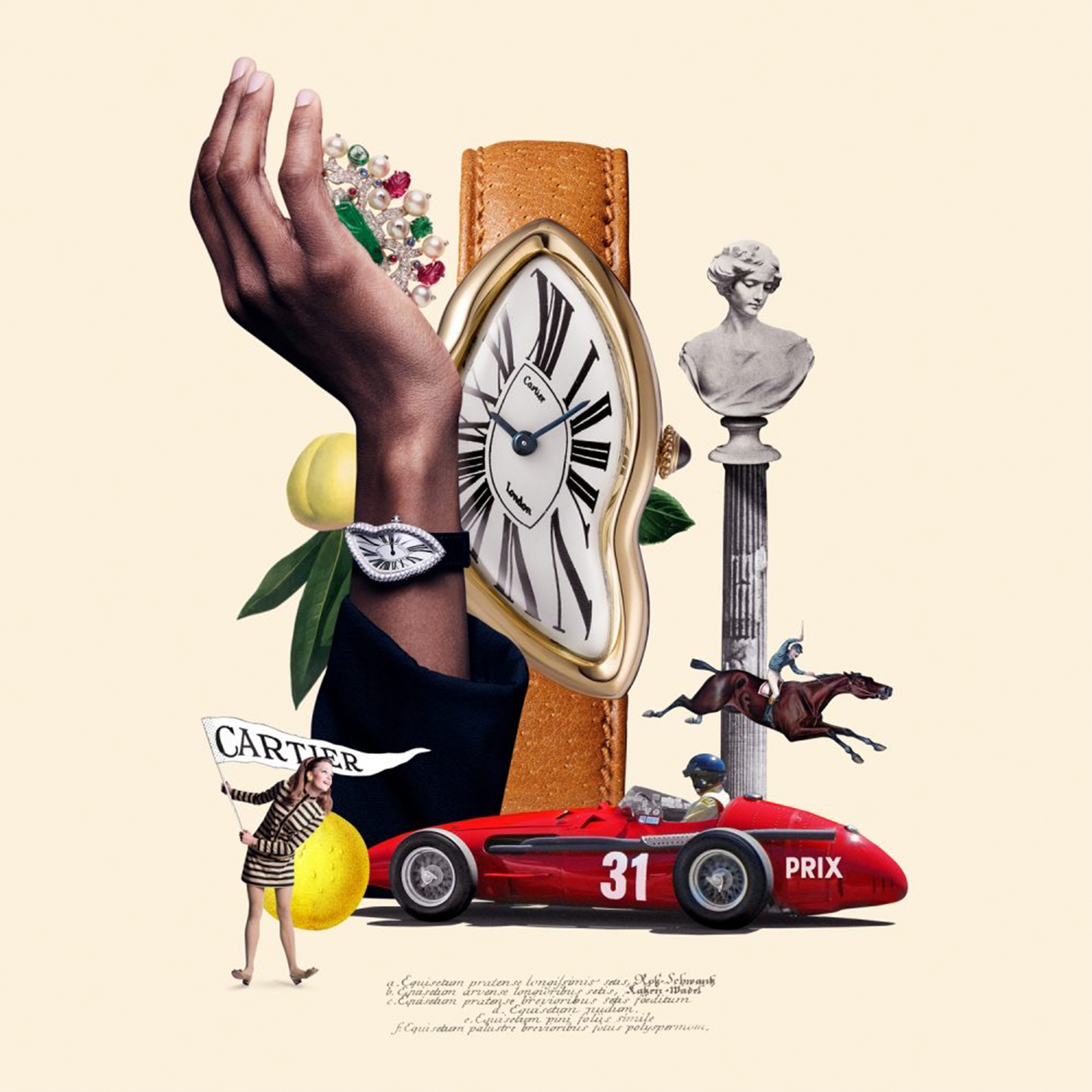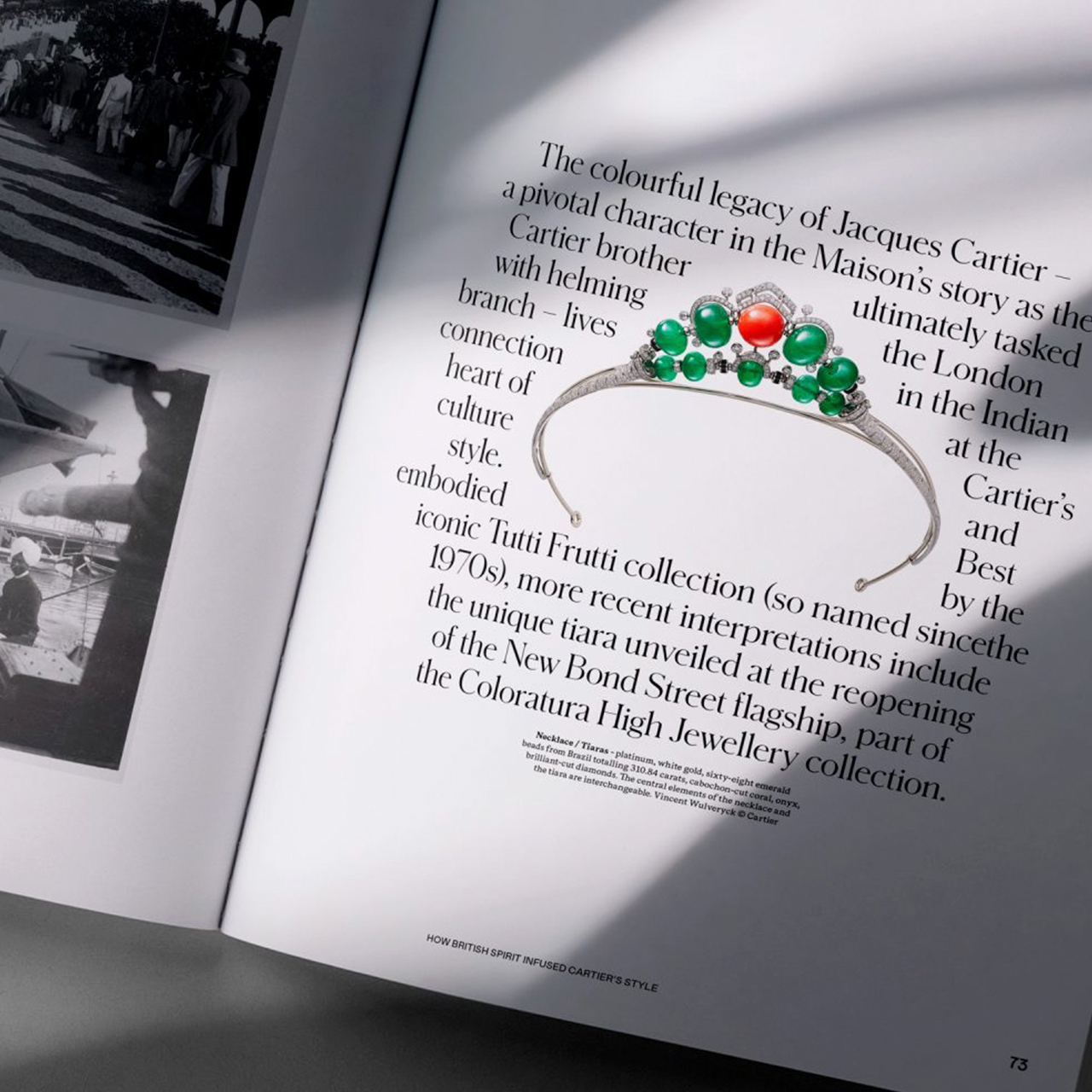 Aux côtés des marques, ce sont 50 talents du conseil, de la création et la production qui façonnent, subliment et donnent du sens par l'image.
Passionné par l'imaginaire des marques, leur patrimoine et leur savoir-faire, Mazarine Image accompagne les Maisons dans la construction de plateformes de marque durables, la définition de territoires visuels singuliers et la création de contenus print & digitaux comme des objets d'art.
CARTIER - CATALOGUE SPRING 21
Creation of the Spring Summer 2021 mailer by Mazarine Image.
The mailer, designed as an auction catalog, presents the House's pieces in a graphic and minimalist way. We produced and post-produced the entire mailer ౼ from selecting photographers, to shooting all images, as well as final editing. We also oversaw the photo engraving and printing manufacturing processes.
Numéro 234 de novembre 2022
In this issue 234 : a portrait of Eartheater, the singer-songwriter who creates enchanting and ethereal music, starring in a fashion editorial series by Colin Solal Cardo ; an encounter with British actress Jenna Coleman, who gained popularity with her roles in the Netflix series The Serpent and Sandman ; a conversation with Arnaud Vaillant and Sébastien Meyer, the young founders of the brand Coperni who electrified latest Paris Fashion Week with a dazzling performance staging model Bella Hadid.
Also, the supermodel Kate Moss, who recently launched her first beauty and wellness brand named Cosmos; Anna October, young fashion designer who pays tribute to femininity ; an interview with the great French designer Philippe Starck who was invited by Dior to revisit an iconic object of his heritage ; and fashion editorials by Rory van Millingen, Txema Yeste, Koto Bolofo, Elina Kechicheva, Gerg Kadel et Sofia Sanchez & Mauro Mongiello.